In the modern age of digitization and automation, businesses and organizations have started to leverage technology to streamline their operations, including the hiring process.
The background check is an integral part of this process, a critical tool used to check an applicant's credentials and criminal history.
However, implementing these checks has not been without controversy, especially when the accuracy of information comes into question. One notable example of this issue involves the company CoreLogic National, a big player in the background check industry.
Like many similar service providers, CoreLogic National offers background check services to a wide array of clientele, primarily businesses screening potential employees. However, this organization has been on the hot seat due to allegations of providing inaccurate or misleading information on prospective employees.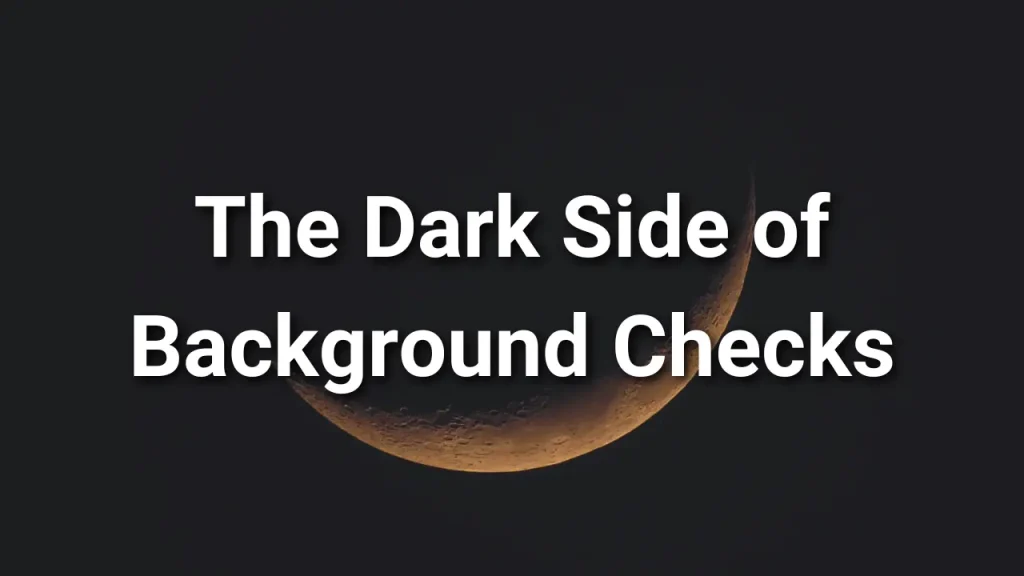 In a striking example, a case was filed against CoreLogic National by a plaintiff who alleged the company had reported false information about him. The plaintiff accused the firm of inaccurately reporting that he had been convicted of a felony, leading to his denial of employment.
In another lawsuit, CoreLogic was accused of neglecting to check sex offender registries or court records before alerting employers that workers or job applicants were convicted of sex crimes.
The lawsuit, filed by Tyrone Jude, claims that CoreLogic falsely reported to his employer that he was a registered sex offender and had multiple drug convictions. This portrayal of a long criminal history was erroneous and led to detrimental consequences for Jude.
The frequency and magnitude of such cases against CoreLogic and other background check providers led to millions of dollars in settlements, highlighting the critical issue at the heart of the background check industry.
Companies like Wells Fargo, Amazon, and Target have faced similar complaints, resulting in costly settlements and a call for change within the industry.
Yet, the problem extends beyond the mere financial cost. These inaccurate reports can mean the difference between gainful employment and protracted joblessness for many individuals. They are left to deal with the consequences of a tarnished reputation, often caused by no fault of their own.
The case of Tyrone Henderson is a poignant example of such an instance. Henderson filed a class action complaint against CoreLogic, alleging that the company had violated the Fair Credit Reporting Act (FCRA) by failing to maintain strict procedures to ensure the criminal records it provided were complete and up to date. According to the allegations, the company failed to send consumer notices, violating 15 U.S.C § 1681k(a) and § 1681e(b) of the FCRA.
The implications of these allegations and lawsuits extend far beyond individual plaintiffs or corporations. They highlight systemic issues within the background check industry, calling into question the accuracy and reliability of the information reported by these agencies.
The consequences of erroneous reports for people who are subject to these checks can be severe and persistent. They may have legal options to seek remedy, but that does not undo the damage caused by the false information. This underscores the importance of ensuring that companies that conduct background checks have rigorous and fair methods to verify and report the data.
As this narrative unfolds, one can only hope for better accountability and transparency within the industry, making sure that no individual bears the burden of an erroneous report in their pursuit of employment.
The story of CoreLogic National shows the risks of not verifying the credentials and histories of job applicants. It illustrates how a lack of proper screening can lead to fraud, lawsuits, and reputational damage. This case highlights the need for businesses and individuals to conduct thorough and reliable background checks to ensure the quality and honesty of their workforce.
The issues surrounding CoreLogic National and its background checks offer several important lessons for companies, individuals, and the industry at large:
Accuracy is Paramount: The primary function of a background check is to provide accurate and comprehensive information about an individual's history. The lawsuits faced by CoreLogic highlight the significant impact of incorrect or incomplete data. Companies providing these services must strive to ensure the information they report is accurate and up-to-date, taking all necessary measures to verify the data they present.
Transparency is Key: Companies conducting background checks should maintain transparency about their processes, particularly regarding gathering and verifying information. This transparency can help build client trust and provide individuals with a clear understanding of how their information is used and reported.
Respect for Privacy: Background checks involve sensitive personal information. Companies must respect privacy laws and regulations, ensuring they have the proper consent and authorization to access and use this information. Infringing on a person's privacy can lead to legal repercussions, as seen in the case of CoreLogic and others.
Accountability and Redress: When errors occur, companies should be held accountable and offer a clear and accessible process for individuals to dispute and correct inaccurate information. This includes promptly addressing issues and making necessary amendments to prevent further damage to a person's reputation or employment prospects.
Regulatory Compliance: Compliance with laws and regulations, such as the Fair Credit Reporting Act in the U.S., is not optional. Companies conducting background checks must ensure they are fully compliant to avoid legal trouble and maintain the trust of their clients and the public.
Continuous Improvement: The background check industry must be committed to continuous improvement, learning from past mistakes and taking proactive measures to prevent them from recurring. This includes investing in better data verification methods, improving employee training, and regularly reviewing and updating internal policies and procedures.
By learning from these lessons, companies can avoid costly mistakes and lawsuits. More importantly, making sure the background check process is as accurate as it can be will lower the chance of information being falsely reported and insuring a fair chance at employment.