If you've ever come across inaccurate information on your credit report, you know how frustrating it can be. But fear not, because in this article, we'll show you the ropes on how to dispute such errors. By following a few simple steps, you'll be well on your way to correcting inaccuracies and maintaining a clean credit history. So let's get started and empower you with the knowledge you need to take control of your credit report!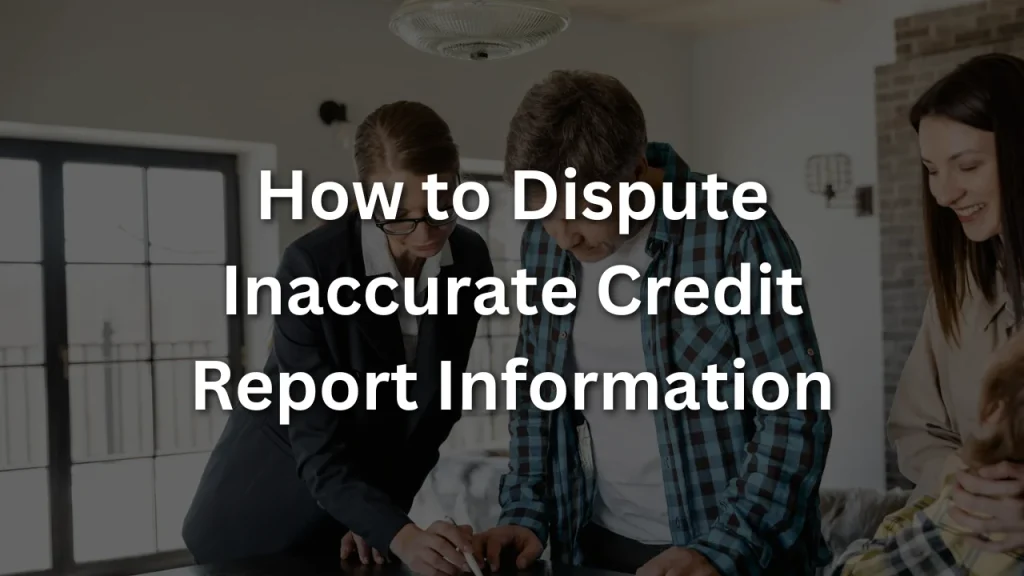 Understanding Credit Reports
What is a credit report?
A credit report is a record of your credit history and financial information compiled by credit bureaus. It provides detailed information about your borrowing and repayment activities, such as credit card payments, loans, mortgages, and bankruptcies. It also includes personal information like your name, address, and Social Security number.
Why is it important?
Credit reports play a crucial role in determining your creditworthiness and financial health. Lenders, landlords, and potential employers often use credit reports to assess your reliability and trustworthiness. A positive credit report can help you secure loans with favorable terms, while a negative report can lead to higher interest rates, difficulty renting an apartment, or even denial of employment opportunities.
How are credit reports generated?
Credit reports are generated by credit bureaus, also known as credit reporting agencies. These agencies gather information from various sources, including banks, credit card companies, lenders, and public records. They use this data to calculate your credit score, which is a numerical representation of your creditworthiness. The most common credit bureaus in the United States are Equifax, Experian, and TransUnion.
Who has access to your credit report?
Under the Fair Credit Reporting Act (FCRA), only authorized individuals or organizations can access your credit report. Creditors, landlords, employers, and insurance companies are among the entities with permissible purpose to view your credit report. Additionally, you have the right to access your own credit report for free once a year from each of the three major credit bureaus.
Identifying Inaccurate Information
Reviewing your credit report
It is essential to review your credit report regularly to identify any inaccuracies or errors. Obtain a copy of your report from the three major credit bureaus and carefully examine each section. Look for any unfamiliar accounts, incorrect personal information, or accounts that have been closed but still appear as open. Pay close attention to the details to ensure the accuracy of the information.
Types of inaccurate information
Inaccurate information on your credit report can take various forms. It may include outdated personal information, such as an incorrect address or misspelled name. Additionally, it could involve accounts mistakenly attributed to you, accounts showing incorrect payment histories, or even fraudulent activity like identity theft. Identifying these inaccuracies is crucial, as they can have a significant impact on your credit score and financial well-being.
Common errors to look out for
While reviewing your credit report, watch out for common errors that frequently occur. These errors can include duplicate accounts, incorrect account balances, late payments that were actually made on time, or accounts that should have been closed but are still reported as open. Additionally, keep an eye out for unauthorized inquiries on your report, as they may indicate potential fraud or identity theft.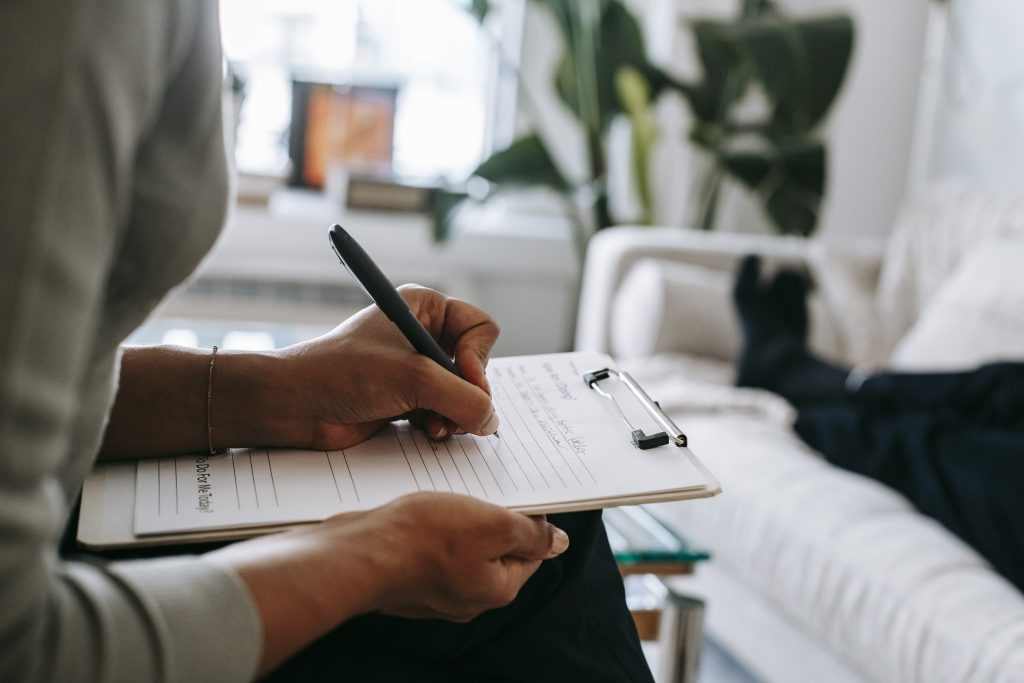 Gathering Supporting Documentation
Why documentation is important
When disputing inaccurate information on your credit report, documentation plays a vital role in supporting your claims. Providing proper documentation adds credibility to your dispute and increases the likelihood of a favorable outcome. It is crucial to collect and organize relevant documents that validate your position and prove the inaccuracies on your credit report.
Types of documentation to collect
When gathering supporting documentation, start by collecting copies of relevant financial records, such as bank statements, loan agreements, or credit card statements. These records will help demonstrate accurate payment history or prove the existence of an account that is mistakenly attributed to you. Additionally, gather any correspondence or evidence that supports your dispute, such as letters sent to the creditor or credit bureau.
Organizing and keeping records
Proper organization of your documentation is key to an effective dispute process. Create a system to categorize and store your documents, whether it's using folders, digital files, or a combination of both. Make sure to keep copies of all correspondence, including dispute letters or emails sent to the credit bureau or creditor. Having organized records will not only help you during the dispute process but also allow you to track your progress and refer to them if needed in the future.
Contacting the Credit Bureau
Finding contact information
To resolve inaccuracies on your credit report, you need to contact the credit bureaus directly. Visit their websites to find the contact information for filing disputes. Each credit bureau has a designated address, phone number, and online portal where you can submit your dispute. Be sure to reach out to the specific bureau that generated the inaccurate report.
Writing a dispute letter
When contacting the credit bureau, writing a dispute letter is a common way to challenge inaccurate information. In the letter, clearly identify each item you are disputing and provide an explanation of why it is inaccurate. Include any supporting documentation that verifies your claims and request that the bureau investigate and correct the errors. Remember to keep a copy of the letter for your records.
Submitting the dispute online
Many credit bureaus provide an online platform for submitting disputes. This method can be more convenient and faster than traditional mail. Follow the instructions on the credit bureau's website to complete the online dispute form. Attach any relevant supporting documents and submit the dispute. Be sure to keep a copy or screenshot of the submission confirmation for your records.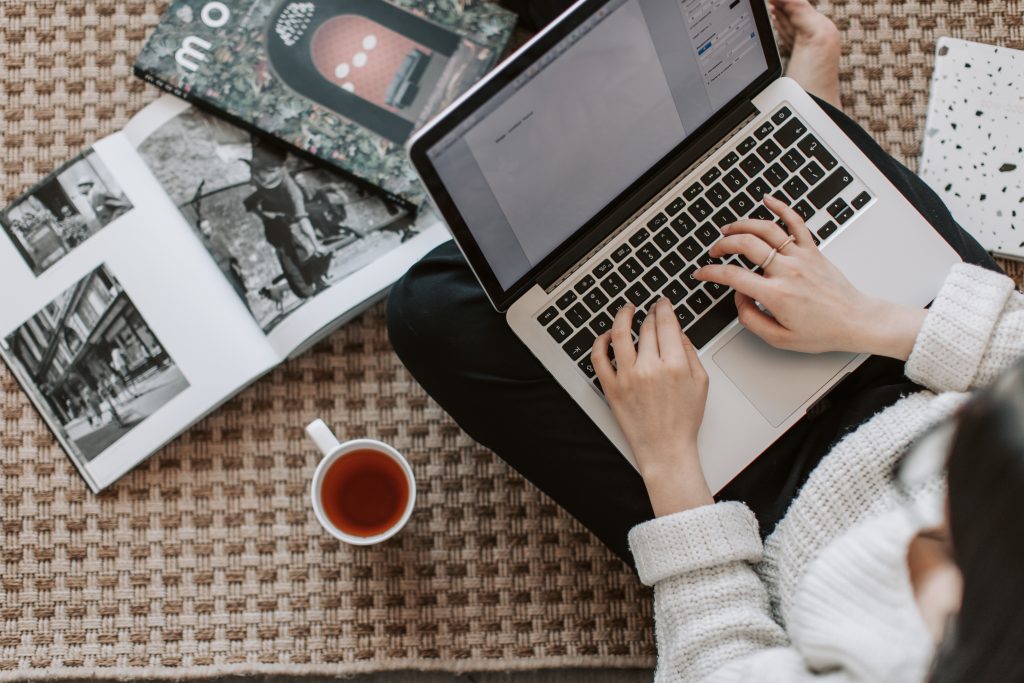 Interacting with Creditors
Notifying the creditor
In addition to contacting the credit bureau, it is essential to notify the creditor associated with the inaccurate information. Send a letter to the creditor explaining the errors and requesting that they correct or remove the inaccurate information from their records. Include copies of any supporting documentation that strengthens your case. It's important to maintain a polite and professional tone throughout your correspondence.
Providing supporting evidence
When contacting the creditor, provide supporting evidence that demonstrates the inaccuracies on your credit report. This may include bank statements showing on-time payments, canceled checks, or receipts proving account balances. Providing clear and concise documentation will strengthen your position and make it more likely for the creditor to take action and rectify the errors.
Follow-up communication
Follow up with both the credit bureau and the creditor regularly to ensure that your dispute is being resolved. Send letters or make phone calls asking for updates on the progress of your dispute. Be prepared to provide any additional information or documentation that may be requested. Maintaining open lines of communication will help keep the process moving forward and increase the chances of a satisfactory resolution.
Checking the status of your dispute
After filing a dispute, it's vital to monitor the progress and status of your case. Credit bureaus usually provide a method to check the status online. Take note of any reference numbers given during the dispute process, as they will help you track your dispute. Regularly check for updates and follow any instructions provided by the credit bureau or creditor regarding additional information or actions required.
Dealing with delays or lack of response
In some cases, you may encounter delays or a lack of response during the dispute process. If you haven't received a response within the expected timeframe, follow up with the credit bureau or creditor. Persistence is key in these situations. Continue to contact them until you receive a resolution or further instructions. If necessary, consider escalating your dispute or seeking legal assistance.
Persisting until the issue is resolved
Resolving a dispute may take time and require persistence on your part. Stay committed to the process and continue to monitor the progress regularly. If the credit bureau or creditor requests additional information, provide it promptly. Follow up on any promises made and be persistent in ensuring that the inaccuracies are addressed and corrected. It may take multiple attempts, but perseverance will increase the likelihood of a favorable outcome.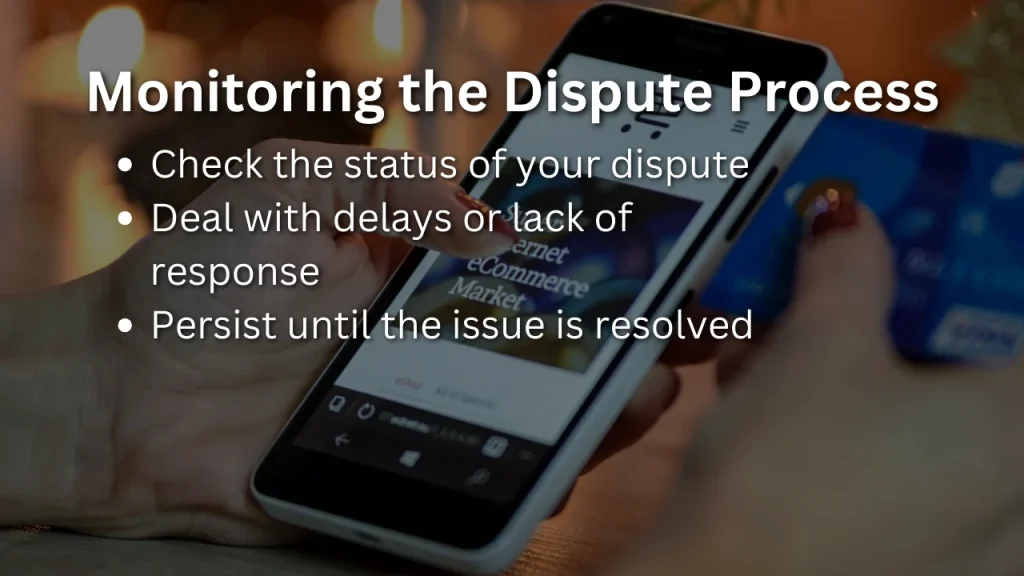 Understanding Your Rights
The Fair Credit Reporting Act (FCRA)
The Fair Credit Reporting Act (FCRA) is a federal law that regulates the collection, accuracy, and use of consumer credit information. It establishes guidelines for credit bureaus, creditors, and consumers to ensure fair and accurate reporting. Familiarize yourself with the FCRA to understand your rights and protections concerning credit reports and disputes. Being aware of these rights will empower you as you navigate the dispute process.
Your right to dispute inaccurate information
Under the FCRA, you have the right to dispute inaccurate information on your credit report and request that it be corrected or removed. This includes both the right to dispute with credit bureaus and to notify the creditor directly. Exercise this right if you identify any errors on your credit report, as it is crucial for maintaining the accuracy of your credit history.
What to do if your dispute is not resolved
If your dispute is not resolved to your satisfaction, there are further actions you can take. Contact the credit bureau again and provide any additional evidence or documentation that supports your dispute. Consider filing a complaint with regulators such as the Consumer Financial Protection Bureau (CFPB). In extreme cases, you may need to seek legal assistance to protect your rights and resolve the inaccuracies on your credit report.
When to consider legal help
In some situations, it may be necessary to seek the assistance of a legal professional specializing in credit law, such as a credit attorney. Legal help can be valuable if you encounter persistent inaccuracies on your credit report, experience difficulties resolving the dispute, or if your rights under the FCRA are being violated. Consulting with a credit attorney can help you understand the legal options available to you and guide you through the process.
Finding a credit attorney
When searching for a credit attorney, consider seeking recommendations from trusted friends, family, or financial professionals. You can also research legal directories or contact your local bar association for referrals. Look for attorneys with experience and expertise in credit law, consumer protection, or related fields. Consultations with attorneys are often available, allowing you to discuss your situation and determine if they are the right fit for your needs.
Taking legal action
If your dispute remains unresolved or your rights under the FCRA have been violated, you may need to take legal action. Your credit attorney will guide you through the process, which may involve filing a lawsuit against the credit bureau or creditor. Legal action should be considered a last resort, but it can be necessary to protect your rights and seek appropriate resolution.
Rebuilding Your Credit
Implementing good credit habits
Once you have resolved any inaccuracies on your credit report, it's crucial to focus on rebuilding your credit. Start by implementing good credit habits, such as making payments on time, keeping credit card balances low, and avoiding new debt unless necessary. Consistently practicing these habits will gradually improve your credit score and demonstrate your creditworthiness to future lenders.
Monitoring your credit regularly
Continuously monitoring your credit is an important step in maintaining healthy credit. Regularly check your credit report for any new inaccuracies or signs of fraudulent activity. Take advantage of the free annual credit reports provided by the major credit bureaus to stay informed about the state of your credit. Monitoring your credit will enable you to address any issues promptly and maintain financial stability.
Working with credit counseling agencies
If you need assistance in managing your credit and developing a plan for financial improvement, consider working with a reputable credit counseling agency. These agencies can provide guidance and resources to help you create a budget, manage your debts, and establish positive credit habits. Credit counseling can be particularly beneficial if you find it challenging to navigate the complexities of credit repair on your own.
Final Tips and Considerations
Being patient and persistent
Resolving inaccuracies on your credit report is not always a quick process. It requires patience and persistence. Understand that it may take time to gather documentation, submit disputes, and follow up with credit bureaus and creditors. Stay focused on your goal of achieving an accurate credit report, and continue to advocate for yourself until the inaccuracies are resolved.
Avoiding credit repair scams
While navigating the credit dispute process, be cautious of credit repair scams. There are various illegitimate companies that claim to be able to fix your credit quickly or erase negative information fraudulently. These scams often charge high fees for services that are either ineffective or illegal. Remember that only accurate information can be removed from your credit report, and any legitimate disputes should be handled personally or with the help of a trusted legal professional.
Keeping track of your progress
As you work through the dispute process and rebuild your credit, keep track of your progress. Maintain records of all communication, including letters, emails, and phone calls. Monitor your credit regularly to see changes in your credit score and ensure the accuracy of your report. By documenting your efforts and monitoring your credit, you can measure your success and stay motivated in your journey toward a better credit profile.
In conclusion, understanding how to dispute inaccurate information on your credit report is essential for maintaining a healthy financial standing. By reviewing your credit report, gathering supporting documentation, contacting the credit bureaus and creditors, monitoring the dispute process, and understanding your rights, you can take control of your credit and work towards a more accurate and positive credit report. Remember to be patient, persistent, and cautious of scams, and seek legal assistance when necessary. By rebuilding your credit and implementing good financial habits, you can move towards a brighter financial future.