In 2021, there were over 1.4 million identity fraud cases reported in the United States. According to the Federal Trade Commission, this was a 25% increase from 2020. On top of that, victims of identity theft lost over $56 billion in 2021.
Identity theft is a growing concern in our digital age, and it can have serious implications for its victims. It is when someone uses your personal information to commit fraud or other criminal activities.
If you suspect that you are a victim of identity theft, it is essential to act immediately to minimize the damage. We will be outlining the steps you should take if you discover that your identity has been stolen.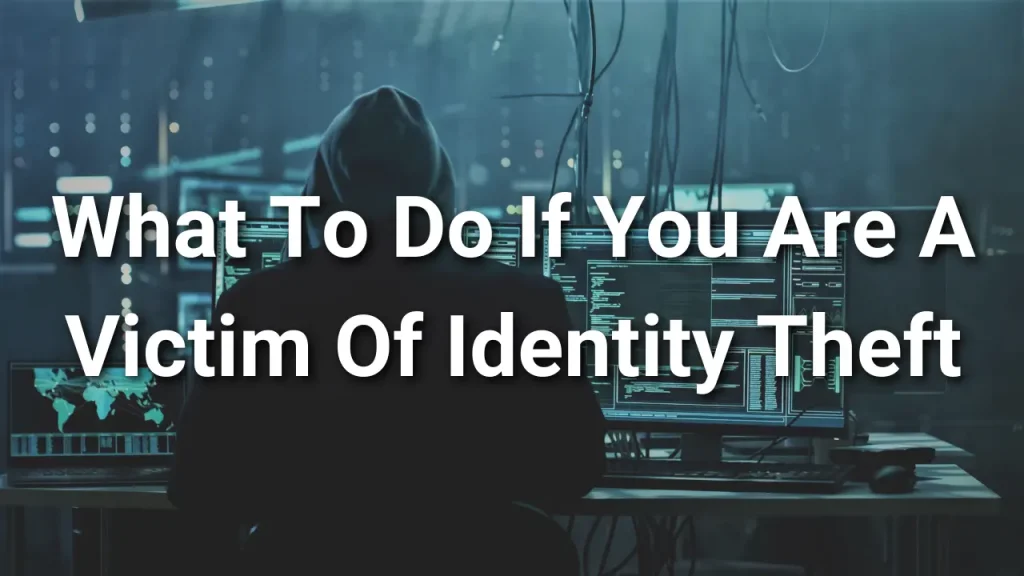 Acknowledge the Situation
Finding out you are a victim of identity theft can be an incredibly unsettling and stressful experience. Though it is understandable to feel violated, angry, or overwhelmed at the moment, try to take a deep breath and focus on taking constructive steps to address the situation.
Recognize the Signs
Being able to recognize the signs of identity theft can minimize the damage it causes and the time it takes for you to recover. If you are not able to tell if someone is using your identity criminally, you might end up facing financial loss, lower credit scores, and even criminal charges.
Here are some key signs to recognize that you may be a victim of identity theft:
You see withdrawals or charges on your bank or credit card statements that you did not authorize. This is one of the most common signs.
You stop receiving bills or other mail suddenly. Identity thieves may have changed your address and redirected your mail.
Debt collectors contact you about debts that aren't yours. Scammers may have opened accounts in your name.
You find unfamiliar accounts or charges on your credit report. Regularly check your credit reports for any accounts opened without your permission.
Your health insurance rejects your legitimate medical claim because the records show you've reached your coverage limit, which may be due to scammers' activities.
The IRS notifies you that more than one tax return was filed in your name, that you have income from an employer you don't work for, or that you received other tax refunds or benefits you did not actually get.
You get notices that your personal information was compromised by a company where you have an account. This means you're at higher risk for identity theft.
Accounts or passwords no longer work. Identity thieves may have taken over and changed them.
You are denied credit or loans unexpectedly. This may indicate your credit score has been impacted by identity thieves.
Being vigilant about checking your accounts, credit reports, and notices from institutions can help you spot the signs early and take action to limit the damage.
Confirm Your Suspicions
If you suspect you may be a victim of identity theft, here are some steps to help confirm whether your identity has been compromised:
Check your credit reports from Equifax, Experian, and TransUnion. Look for accounts or activities you don't recognize. Check for inquiries from companies you haven't contacted.
Request account statements from all your banks and creditors. Scrutinize transactions for any suspicious charges or withdrawals.
Monitor your health insurance provider's online portal for any medical services obtained fraudulently in your name.
Obtain your driving record from the DMV to check for citations issued to your license number.
Review your Social Security Administration account for earnings history. Check that no unknown employer has reported income under your SSN.
File a tax transcript request with the IRS to check for any tax returns filed with your SSN that you did not submit.
Submit a request to the FTC for your Identity Theft Report to see if someone has reported identity theft in your name.
Contact the major check verification companies to see if your information was used to open any checking accounts.
If anything suspicious is revealed, promptly file identity theft reports with the FTC and local police. Provide corroborating documentation.
Being proactive in gathering your records and cross-checking for inconsistencies can help uncover and confirm misuse of your identity. If the evidence points to identity theft, move quickly to start reclaiming your accounts.
Take Immediate Action
Contact the Relevant Authorities
If you discover that someone has stolen your identity, here are the key authorities and agencies you should contact:
Local police

– File an official identity theft report with your local police or sheriff's department. Get a copy of the report to submit to creditors.

Federal Trade Commission

– Report the identity theft to the FTC and get an Identity Theft Affidavit form. This helps you dispute fraudulent accounts.

Credit bureaus

– Contact Equifax, Experian, and TransUnion to place fraud alerts and credit freezes to restrict access to your credit reports.

Banks and creditors

– Notify your bank, credit card companies, or any businesses where unauthorized accounts were opened or charges occurred. Cancel compromised accounts.

IRS

– If tax fraud is suspected, notify the IRS and fill out an Identity Theft Affidavit form to mark your account.

Social Security Administration

– Contact the SSA if you suspect your SSN was misused for employment, tax fraud, or government benefits.

U.S. Postal Inspection Service

– Notify the USPIS if you suspect your mail was stolen or redirected fraudulently.

State DMV

– Report a stolen driver's license or ID card to your local DMV office. You may need to apply for a replacement license number.

Health insurance provider

– Inform your insurer if you find any fraudulent medical claims made in your name.
Being proactive with reporting helps establish your case and ensures these authorities are aware so the identity thief can't do further damage.
Secure Your Personal Information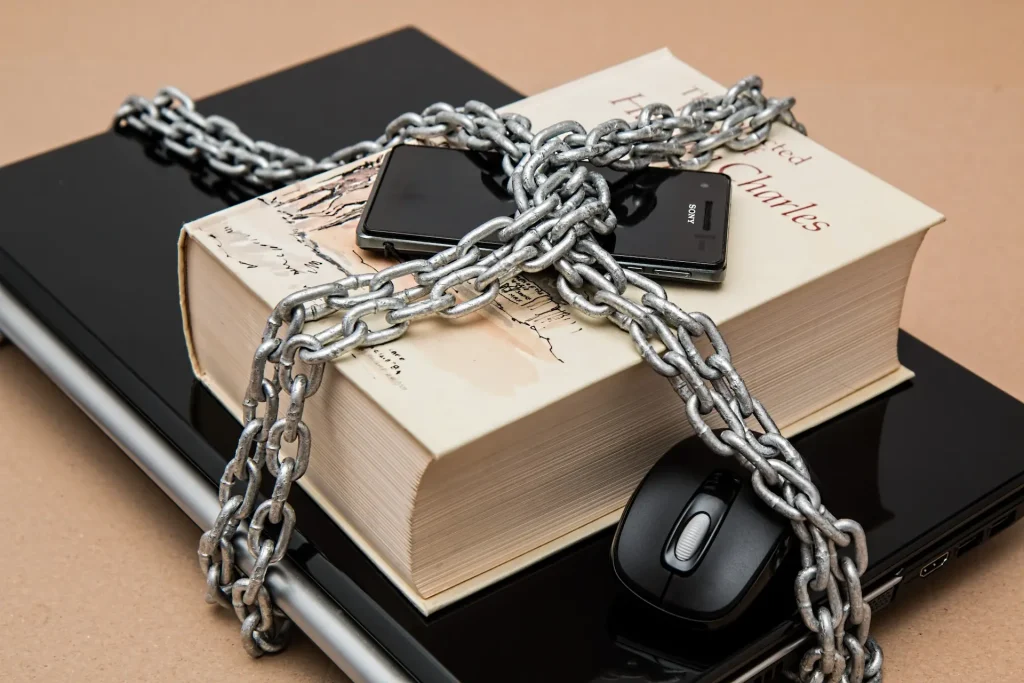 If your identity has been stolen, here are some important steps to better secure your personal information:
Contact credit bureaus to place fraud alerts and credit freezes. This restricts access to your credit reports to prevent further misuse.
Change the passwords and security questions for all your financial accounts. Make them strong and unique for each account.
Review all your bank and credit card statements for suspicious activity and promptly report any unauthorized transactions. Cancel compromised cards.
Carefully monitor your credit reports and check them more frequently. Many providers offer free monitoring services for identity theft victims.
Staying vigilant about your information security, even after identity theft occurs, can help prevent further misuse.
Recover from Identity Theft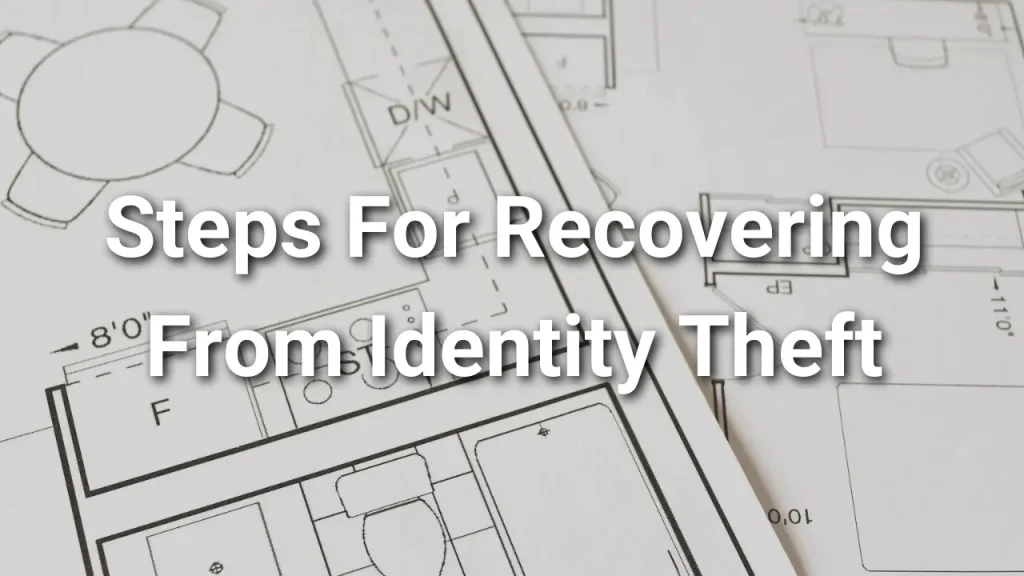 Repair Your Credit
Here are some tips for repairing your credit if it has been damaged by identity theft:
Request a credit freeze with each of the three major credit bureaus. This restricts access to your credit report to prevent further fraudulent accounts from being opened.
Obtain and review copies of your credit reports. Identify any accounts or charges opened fraudulently.
Report identity theft to the FTC and file an identity theft report. Submit this to the credit bureaus and your creditors.
Contact all creditors for any fraudulent accounts by phone and in writing. Request these accounts be closed and removed from your credit reports. Follow up with letters.
Dispute any fraudulent items and inaccurate information on your credit reports in writing. Provide copies of your identity theft report. The credit bureaus must investigate.
Be patient and persistent with following up. It may take some time for resolved disputes to be updated in your credit file.
Monitor your credit reports regularly during and after the repair process. Make sure corrected information is updated or new fraudulent activity hasn't occurred.
With diligence and patience, you can repair the damage to your credit from identity thieves and regain your financial security.
Reclaim Your Identity
Here are the main steps to take to reclaim your identity after it has been stolen:
Replace your identification documents, such as your driver's license and passport.

Notify your utility companies, doctors, and other service providers of the identity theft.

Keep records of all your actions and communications regarding the identity theft for future reference.
Free Consultation For Identity Theft
If you believe that you are a victim of identity theft, don't hesitate to reach out to us for a free consultation. During our conversation, we will discuss where the issue lies and what our firm can do about it. We will also look for any violations of the Fair Credit Reporting Act (FCRA) or the Fair Debt Collection Practices Act (FDCPA) that can result in damages being paid to you.
Don't wait to deal with identity theft. Call us at (818) 797-9435 or fill out our contact form to get started on your recovery!