A Case of Mistaken Identity
In an intriguing twist of fate, Richard Williams, a Florida resident, found his life entwined with another man named Ricky Williams. Their lives, however, were not connected by choice or coincidence but by a glaring error made by a consumer reporting agency, First Advantage Screening.
Richard, who had no criminal record, found his background check with information from Ricky's criminal past. 
This erroneous information caused Richard to miss out on job opportunities, leading to significant distress.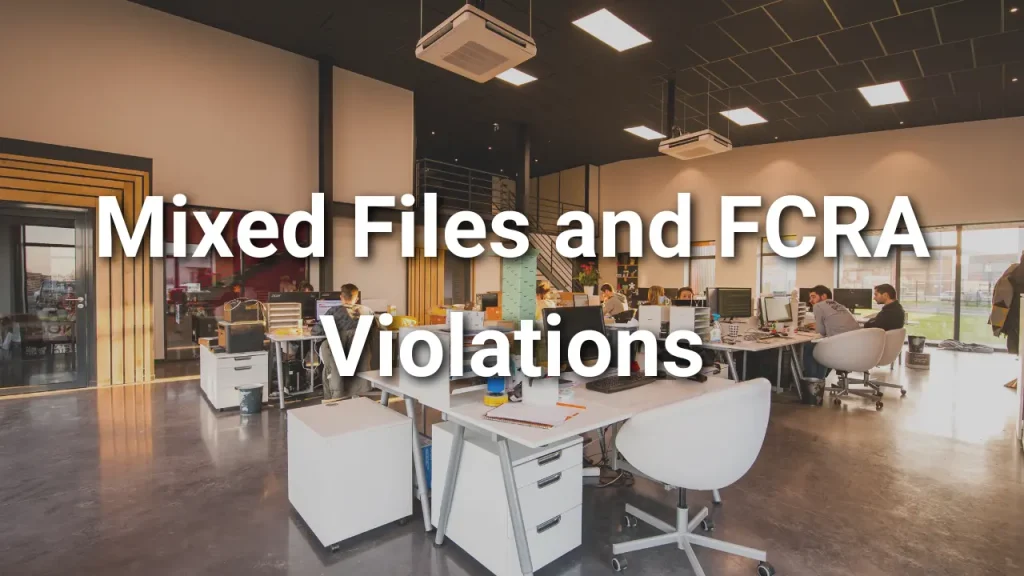 A Systemic Failure
This was more than just a one-time error. First Advantage Screening mixed up Richard's and Ricky's files several times, causing Richard to lose potential employment. 
Despite the clear differences between the two individuals, First Advantage did not catch the error due to cost-saving measures, such as obtaining a license for address histories that only covered some employees preparing the reports.
The Legal Battle
Unable to tolerate the repeated mistakes, Richard Williams sued First Advantage Screening for willful violations of the Fair Credit Reporting Act (FCRA). 
The case was handled by Barry Balmuth, a seasoned attorney who had spent 28 years practicing law in Florida, handling numerous FCRA claims.
A Significant Verdict
In the trial, Balmuth submitted a punitive damage range between $1.08 million and $3.3 million, representing 1% of the most recent sale price for the company. 
The jury, recognizing the gravity of the company's willful noncompliance, awarded Richard the highest amount requested, $3.3 million and $250,000 in actual damages.
The court found that First Advantage had shifted the burden to more than 14,000 innocent consumers to ensure a quick turnaround and low price. 
This decision earned the company a large market share but at a significant human cost. The jury and the court feared First Advantage would continue prioritizing business over accuracy, stripping thousands of qualified low-wage, hourly employees of job opportunities.
A Message for Consumer Reporting Agencies
This case sends a strong message to all consumer reporting agencies. It highlights the importance of accuracy in consumer reporting and the severe penalties for willful noncompliance with the FCRA. 
It's a reminder that business decisions should not come at the expense of consumer rights and that there is a heavy price to pay for those who disregard the law.
This article is based on the case details provided in "Seeking Damages for Background Check or Credit Reporting Errors" by Doug Mentes, Esq., last updated on January 12, 2023, on www.superlawyers.com.
References:
"Seeking Damages for Background Check or Credit Reporting Errors" by Doug Mentes, Esq., last updated on January 12, 2023, on

www.superlawyers.com

.